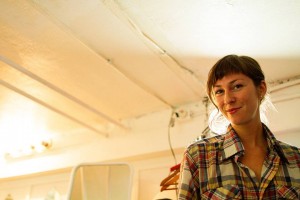 Julie is a writer and yoga teacher (MA, E-RYT 500, YACEP) in Vancouver, BC, and owns and runs Ocean and Crow Yoga with her mom, Jane. She is a staff writer for Spirituality and Health Magazine and has written for various other publications, online and otherwise. She is the author of Secrets of the Eternal Moon Phase Goddesses: Meditations on Desire, Relationships, and the Art of Being Broken (SkyLight Paths 2016) and WANT: 8 Steps to Recovering Desire, Passion, and Pleasure After Sexual Assault (Mango Media 2019).
12 Amazing Yoga Teachers in Vancouver
Interview with LadyBossBlogger
Interview for Sexy in Vancity with Caroline MacGillivray
How to Be a Successful Yoga Teacher: Modern Yoga Podcast with Leo Cheung
Interview on Secrets of the Eternal Moon Phase Goddesses for My Seven Chakras Podcast
facebook.com/juliejcp, twitter.com/juliejcp, instagram @juliejcp.

The photos on this website are by Andi McLeish, Christoph Prevost, Nora Nathoo, and Jillian Christmas.
Get in touch: jules.c.peters @ gmail.com