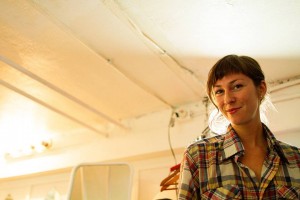 Julie is a writer and yoga teacher (E-RYT 500) in Vancouver, BC, and owns and runs Ocean and Crow Yoga with her mom, Jane. She writes a biweekly blog for Spirituality and Health Magazine and has written for various other publications, online and otherwise. Her new book, Secrets of the Eternal Moon Phase Goddesses (SkyLight Paths / Turner Publishing) came out in May 2016.
12 Amazing Yoga Teachers in Vancouver
Interview for Sexy in Vancity with Caroline MacGillivray
How to Be a Successful Yoga Teacher: Modern Yoga Podcast with Leo Cheung
Interview on Secrets of the Eternal Moon Phase Goddesses for My Seven Chakras Podcast
facebook.com/juliejcp, twitter.com/juliejcp, instagram @juliejcp.

The photos on this website are by Andi McLeish, Christoph Prevost, Nora Nathoo, and Jillian Christmas.
Get in touch: jules.c.peters @ gmail.com