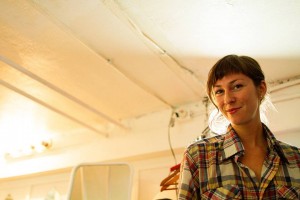 Looking for information about Ocean and Crow Yoga? Click here: http://www.jcpeters.ca/ocean-and-crow-yoga-studio/about-ocean-and-crow-yoga/
Julie is a writer and yoga teacher (E-RYT 500) in Vancouver, BC, and owns and runs Ocean and Crow Yoga with her mom, Jane. She has an MA in Canadian Poetry from McGill University and has represented  Vancouver twice in the Women of the World Poetry Slam and as a member of the 2012 Vancouver Poetry Slam team. She writes a biweekly blog for Spirituality and Health Magazine and has written for various other publications, online and otherwise. Her new book, Secrets of the Eternal Moon Phase Goddesses (SkyLight Paths / Turner Publishing) came out in May 2016.
12 Amazing Yoga Teachers in Vancouver
Interview: How to Be a Successful Yoga Teacher: Modern Yoga Podcast with Leo Cheung
Interview on Secrets of the Eternal Moon Phase Goddesses for My Seven Chakras Podcast
facebook.com/juliejcp, twitter.com/juliejcp, instagram @juliejcp.

The photos on this website are by Andi McLeish, Christoph Prevost, Nora Nathoo, and Jillian Christmas.
Get in touch: jules.c.peters @ gmail.com